Jr. High and Sr. High Circuit Lock-in
January 19, 2024 @ 8:00 pm

-

January 20, 2024 @ 8:00 am

Free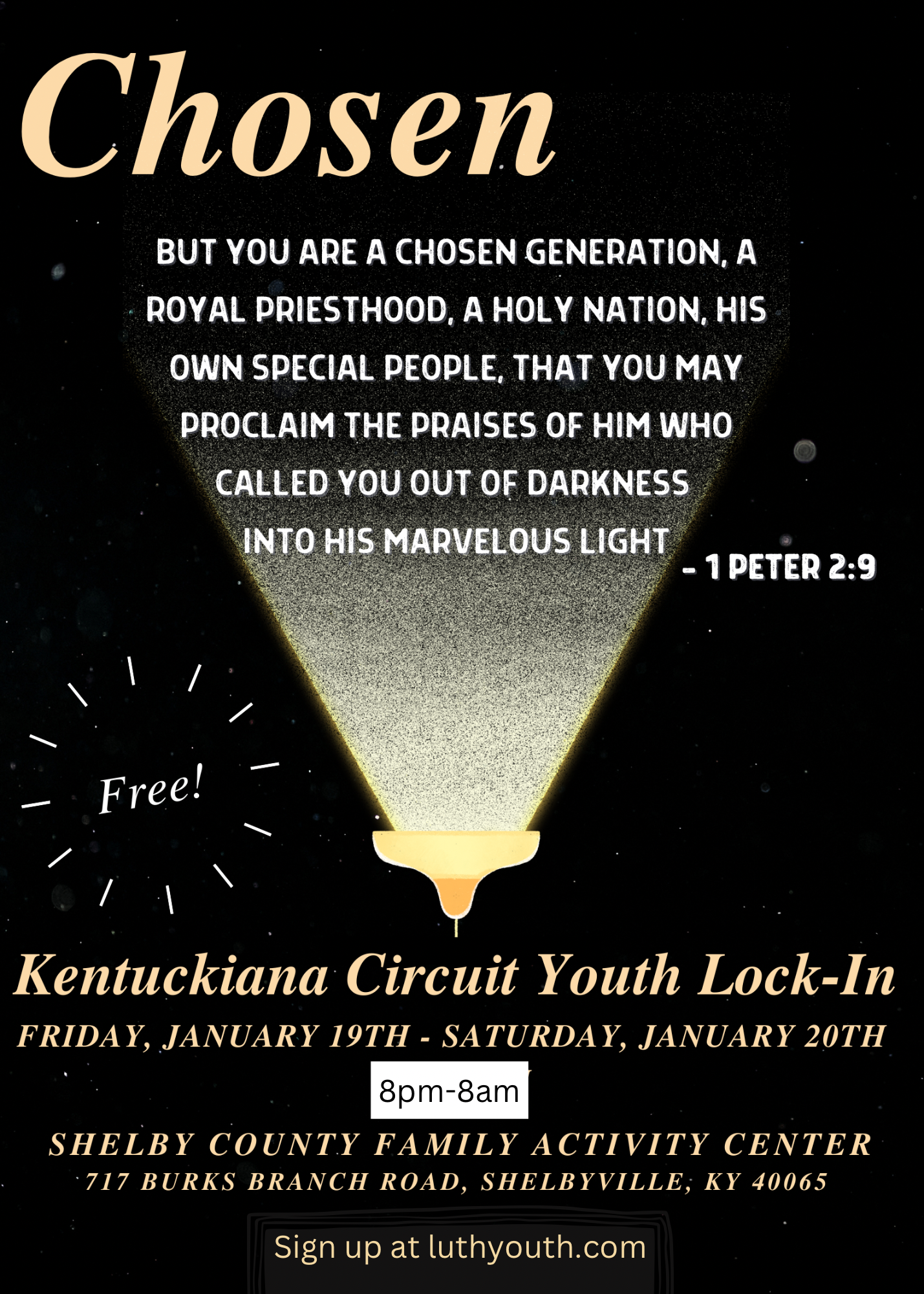 Join us as we dig in deep with youth from all over Southern Indiana and Northern Kentucky.    We will travel to the Shelby County Family Activities Center where you can participate in devotions, games, swimming, open gym, fellowship, and more!
Our theme verse is 1 Peter 2:9. Did you know that you were chosen by God?
What to bring: bible, swim suit, towel, flip-flops, tennis shoes, gym attire, sleeping bag (if you plan to sleep), and an updated 2024 medical form
Cost: you must bring a pack of prepackaged snacks to share and 6 pack of drinks to share
Friends are welcome to come to this.   Space is limited for this event.  You must sign up your friends and yourself to secure your spot.
Related Events